Product Description
Replacement cartridge filter, fits most Shop Vac 5 gallon+ wet/dry vacuum cleaners.
Designed for Shop-Vac 90304 / 90350 / 90333 cartridge filters, fits most Shop Vac 5 gallon+ wet/dry vacuum cleaners.
This cartridge filter meet high standard H13/ F7 class filtration, which is washable and reusable.
Long-lasting cartridge filter, it is recommended to replace the filter every 3-6 months according to your use.
Pleated stucture design filter, provides more surface area to improve airflow & reduce clogging, effectively improve the air quality for your home.
Easy to install and remove the filter. Note: Please ensure the filter is fit your vacuum cleaners model.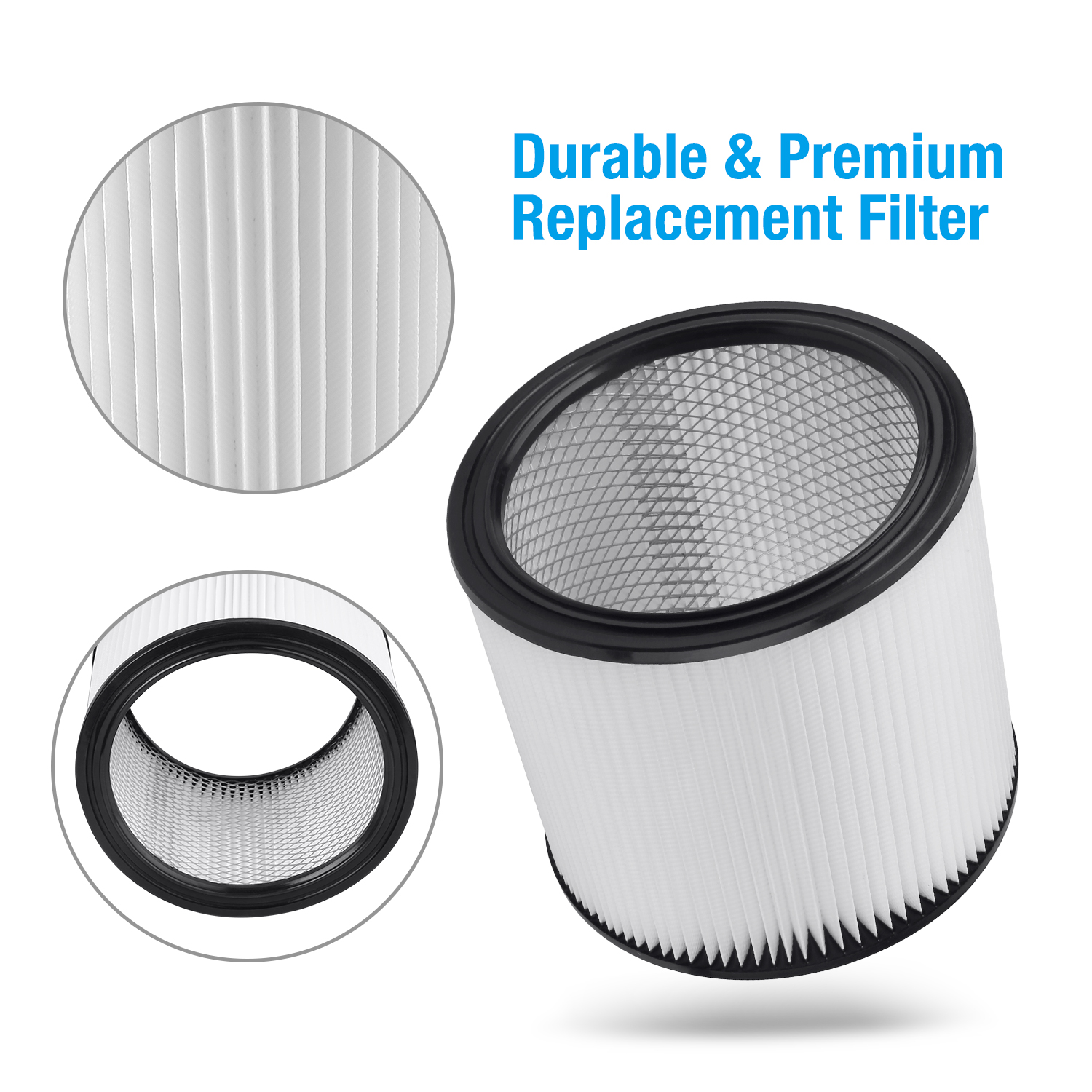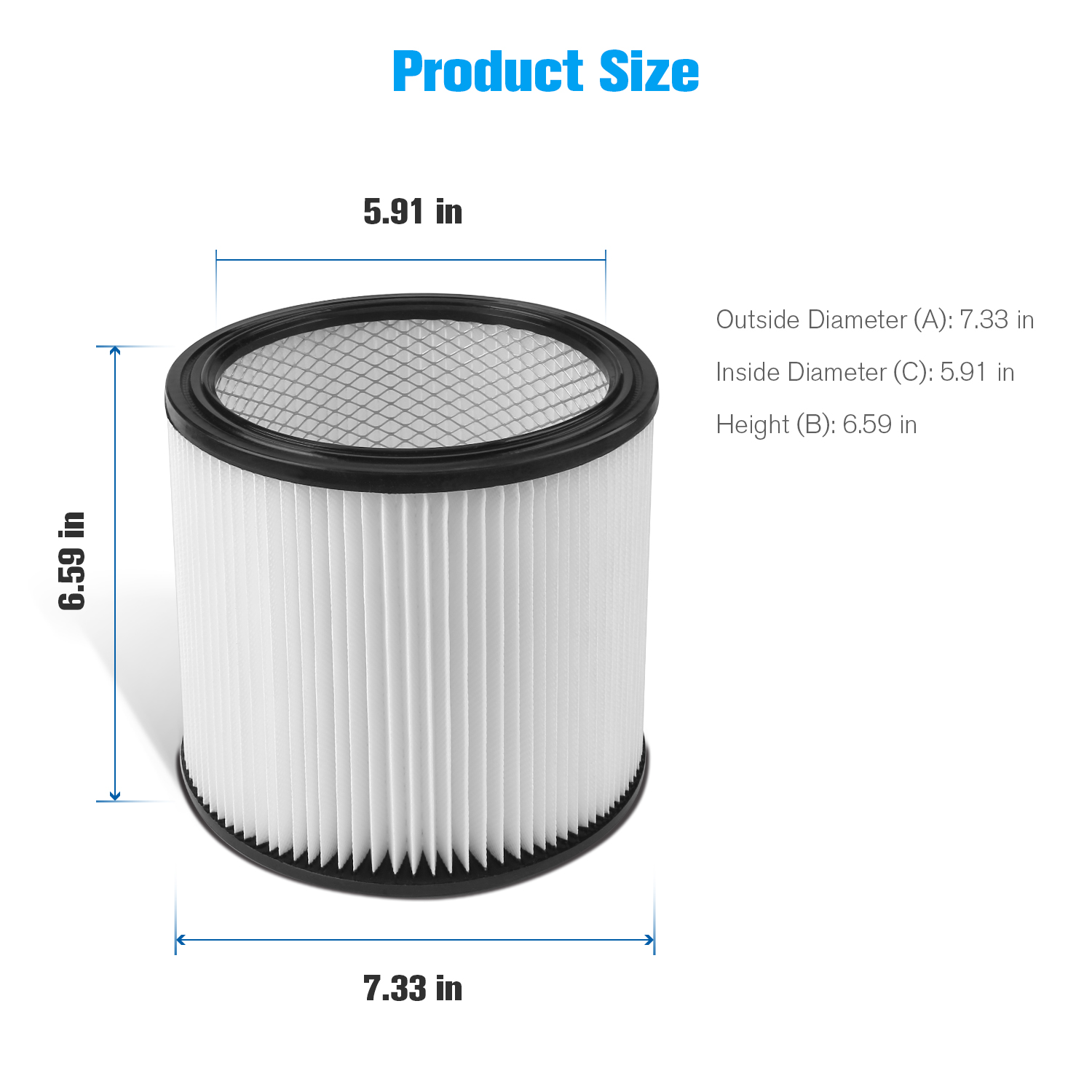 Features
Compatible With Shop-Vac Type U 9030400, Type X 9035000, Type W 9034000 Cartridge Filters, models BLB450, SSP16-500A, SSP16-600C, SS12-350A, SS14-450, SS16-SQ550, SS16-SQ650, 86MTSQ550;
Compatible With Shop-Vac 90340 SL16-575A SS11-450 SS12-300A SS14-350A SS14-550A SS14-600C 16RT500A 16RTP550A 4045AH 85L450 85L575 SS16-450 SS16-550A SS16-650C 86EM350 86L500A 86M350 86MT600C 86ST450 87L500A 87L650C 87M350 87P500A 87P650C 92L550A 92L650C 92P650C BLB550 BLB560C CH87-650C LB650C MSC85EM300 MSC85L450 MSC85L500 MSC85L600C MSC85M250B MSCQPL55 MSCSS12-250 Cartridge Filter for Wet or Dry Pickup.
For the opposite side, repeat the previous steps, matching look.
Suggestion:In order to maintain replacement parts for Shop Vac Filter running at peak performance, recommended to replace the filters every 3-6 months.