Product Description
Garment Steamer Fast Heat-up Handheld Portable Fabric Steamer
Housmile Garment Steamer
This Housmile garment steamer has a 100ml large water tank capacity for up to 8 minutes' run-time.
The handheld fabric steamer comes with 2 kinds of brushes for different clothes.
The steamer has fast heat-up feature that requires 20 seconds for pre heating.
It can smooth and de-wrinkle various garment, bedding and upholstery quickly.
Powerful steam can remove cigarette, food and body odors from your clothes, eliminating up to 99.9% of bacteria.
This handheld steamer weighs 2.05 bls only. The portable design allows you take it for your trips easily.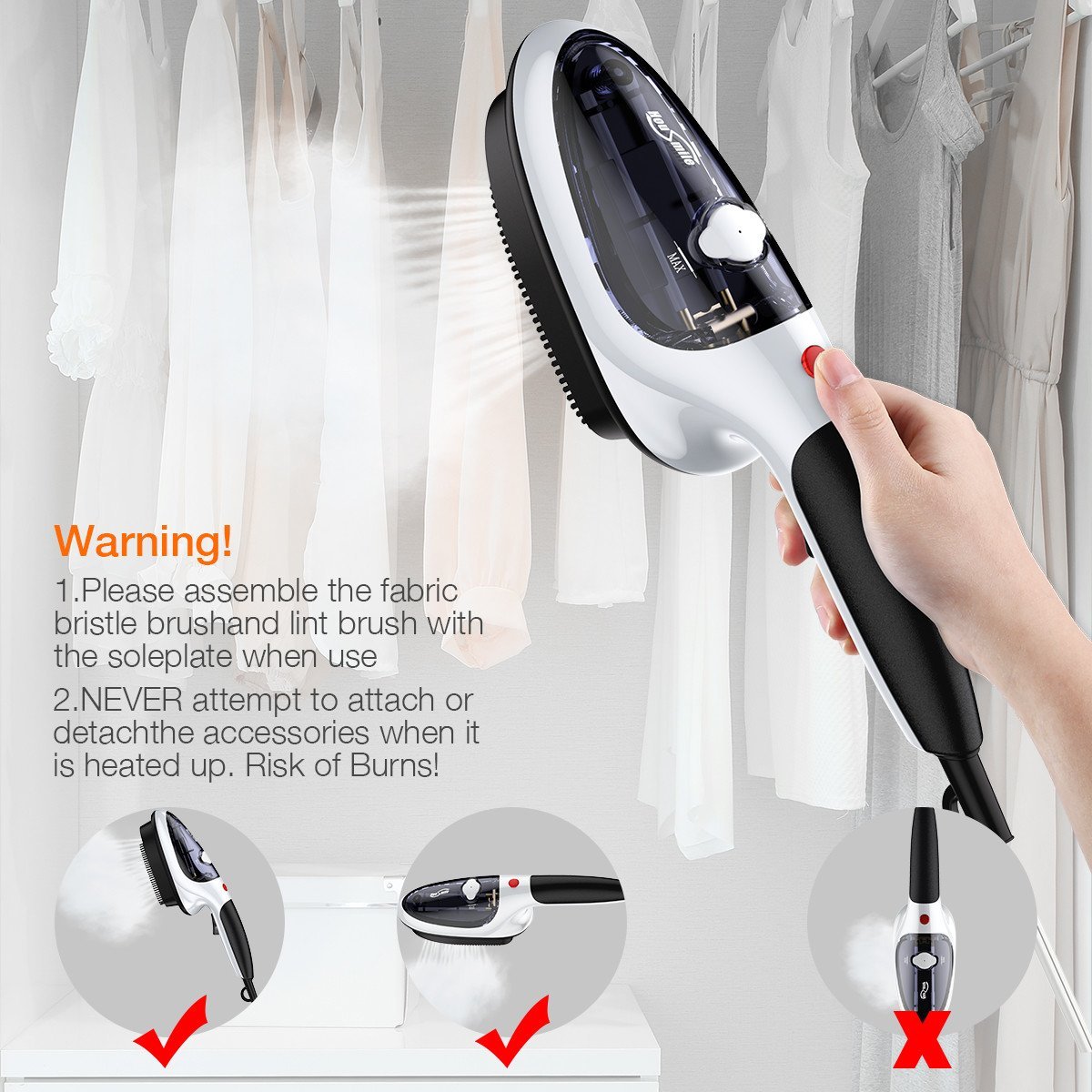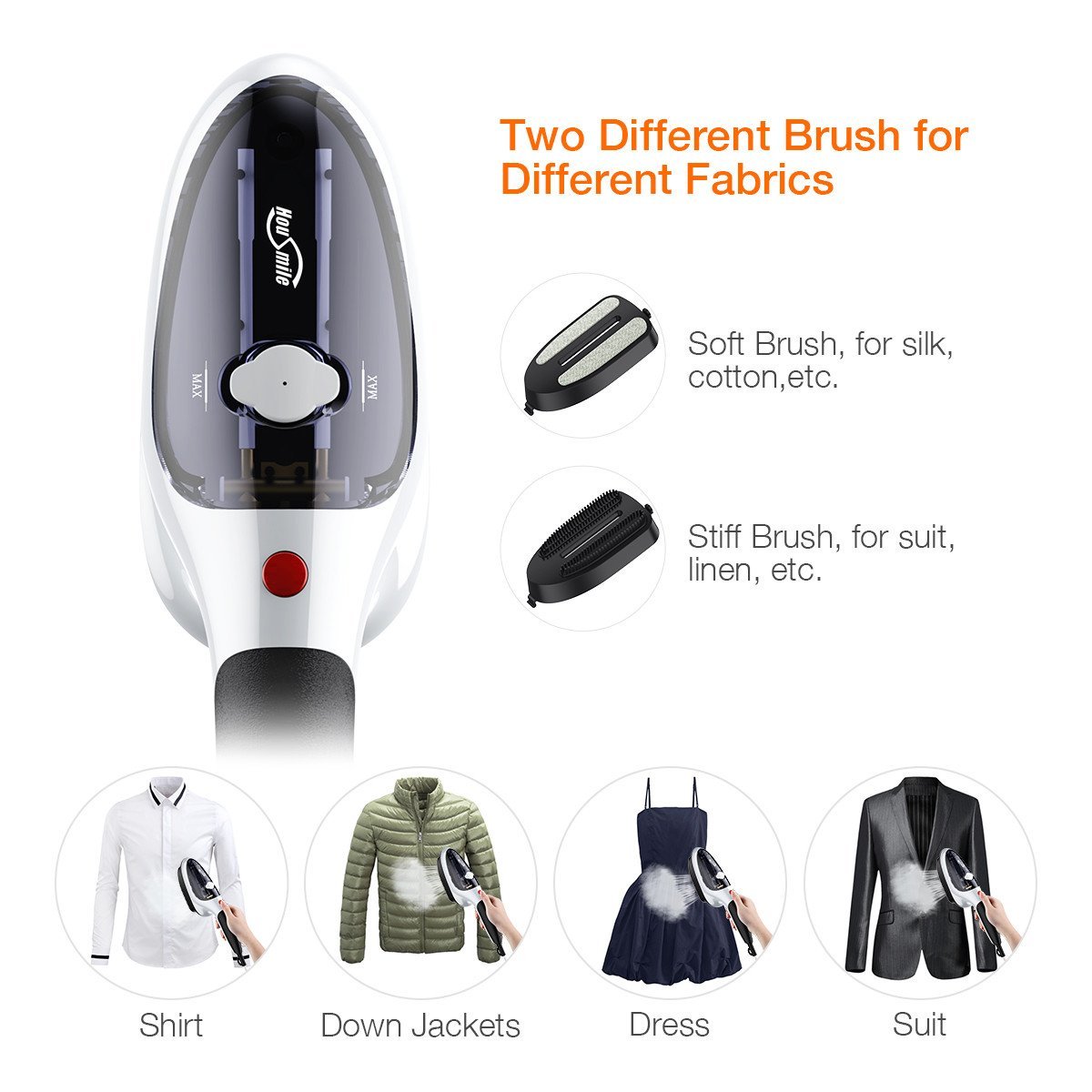 Steamer Features
Explosion-proof Water Tank: The inner wall of the water tank is 0.2 inch thick, it can avoid leaking.
One-touch Control: You can press the button one time every 2 seconds, to produce powerful steam.
Double Safety: Automatic temperature control and fuse overheating protection.
Product Specification
Water Tank Capacity:  100ml
Steaming Time: 5~8 mins
Item Weight: 2.05 pounds
Frequency: AC 50/60Hz
Power Rating: 900W
Accessories: Mearsure Cup * 1; Stiff Brush * 1; Soft Brush * 1;
Easy Operation:
Choose the stiff brush or the soft brush. Add water in the water tank. Connect power and you will seee the indicator is on. When it is off, you can start the steam. The built-in water filter effectively filters out materials, like dirt and dust, for longer service life. Detachable 100ml water tank integrated with the handle makes it easy to assemble, disassemble and refill water (Purified water is highly recommended). It has 5 to 8 minutes' continuous steaming for instant steaming at home, during travel or business trip.
Warranty Policy:
The brand new high-quality replacement batteries are totally guranteed of real specification.
Free Exchange against man-made damage from date of purchase & 30 days' refund unconditionally for every purchase from Housmile.
Professional technical support, efficient and timely satisfactory customer service around the clock.