Product Description
01Housmile Thermo Electric Fridge:
This portable mini fridgerator has a large capacity, up to 30 liters despite compact and small size.
This 30-liter car refrigerator is able to hold up to 40 soda cans. Tall beverage bottles can easily fit in the fridge.
It works as both a cooler and a warmer, it can cool down to 41°F-59°F and warm up to 140 °F.
The portable fridge is built with convenient adjustable shoulder strap for excellent portability.
The working noise is less than 35 dB due to the advanced noise cancellation technology.
It's easy to use this thermo electric car refrigerator. Plug it into your vehicle's 12V DC cigarette lighter outlet.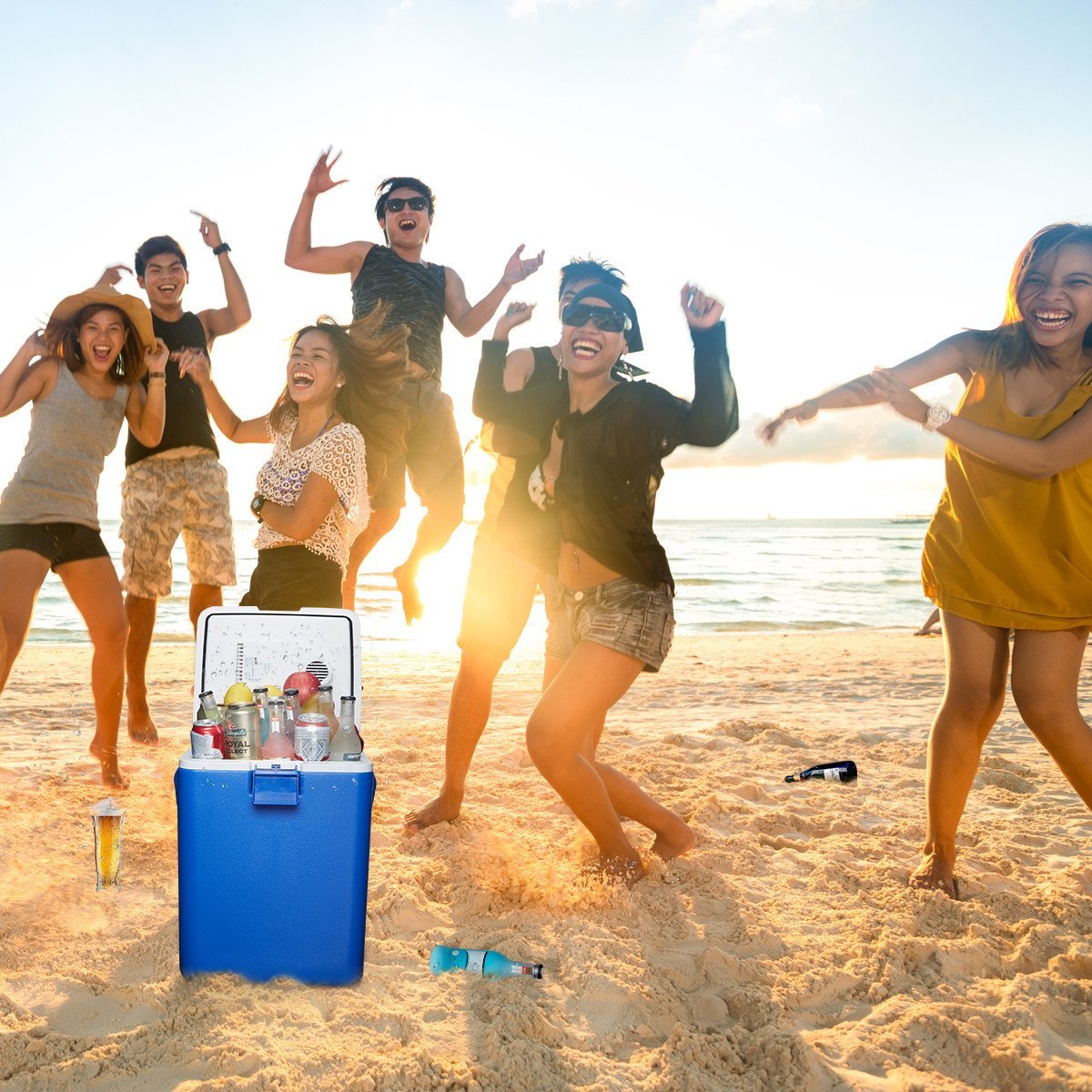 02Ourdoor-Friendly Portable Refrigerator
This Housmile thermo electric cooler and warmer is an outdoor-friendly refrigerator for its compact design and portable size. You'll find it ideal for camping, finish, picnicking, hiking, long haul road trips, swimming pool parties etc. The 7-liter large capacity enables you to put quite a lot of healthy food inside it, such as fruits, yogurt, snacks, beverages etc.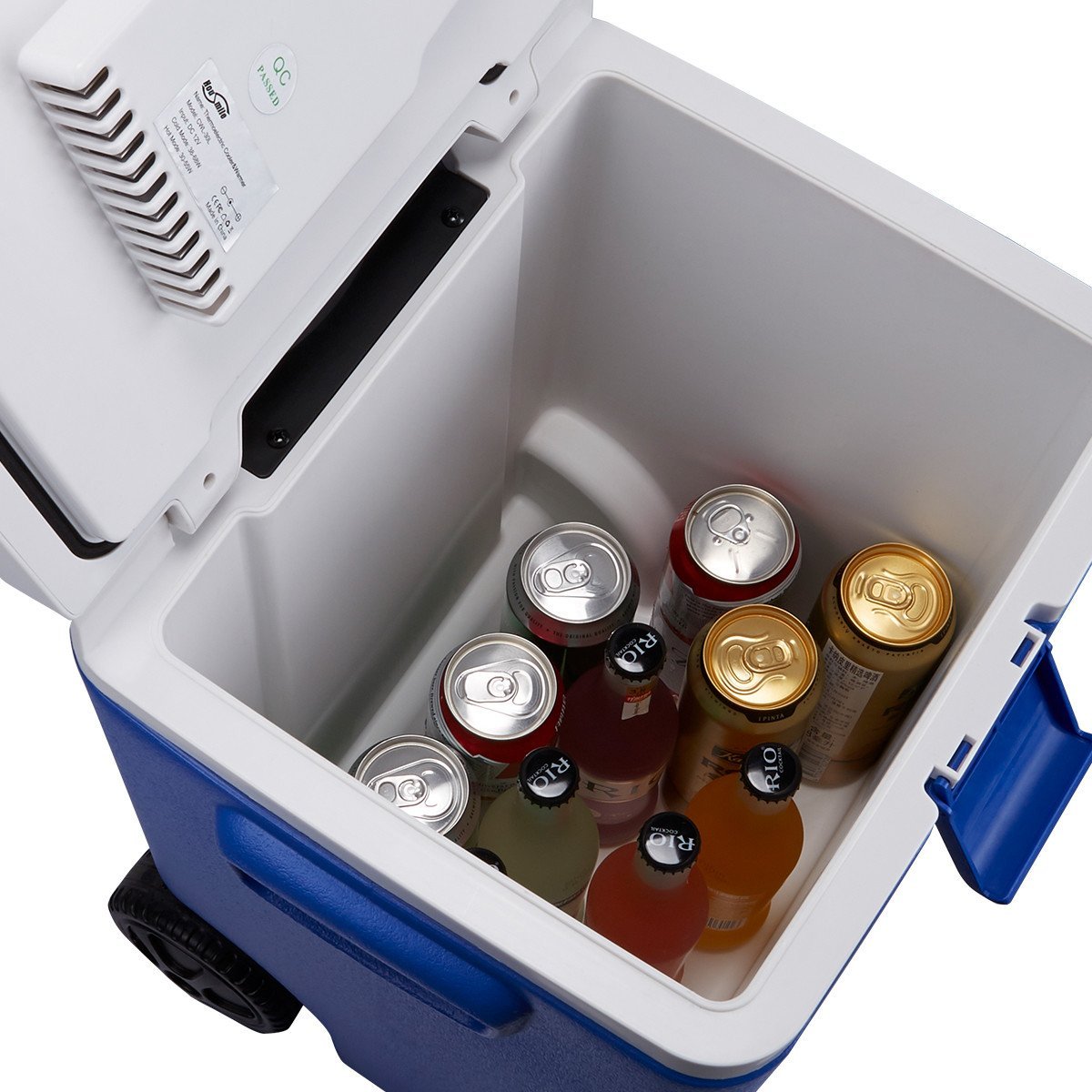 03Refrigerator Specification
Brand Name: Housmile
Model: HO-CW30UR
Energy: 455 kilowatt/hour
Capacity: 30 liters
Wattage: 36 watts
Noise: 35 dB
Color: Blue
Item Weight: 12.72 pounds
Product Dimensions: 11.6 x 10.6 x 14.7 inches