Product Description
01Outdoor-Friendly Mini Fridge:
Housmile brand-new thermo electric mini fridge uses dual system for improved cooling and heating results.
This portable electric cooler and warmer features an ECO Power Saving Mode which enables it to run at lower speed with super low noise, ideal for using at night.
This portable mini refrigerator has a large capacity, up to 10 liters which can store enough food and drinks for your outdoor activities.
Despite 10 liters capacity, this electric warmer and cooler is a perfect outdoor-friendly car refrigerator with a compact and portable design.
It works as both a cooler and a warmer, it can cool down to 41°F-59°F and warm up to 140 °F.
The working noise is less than 35 dB due to the advanced noise cancellation technology.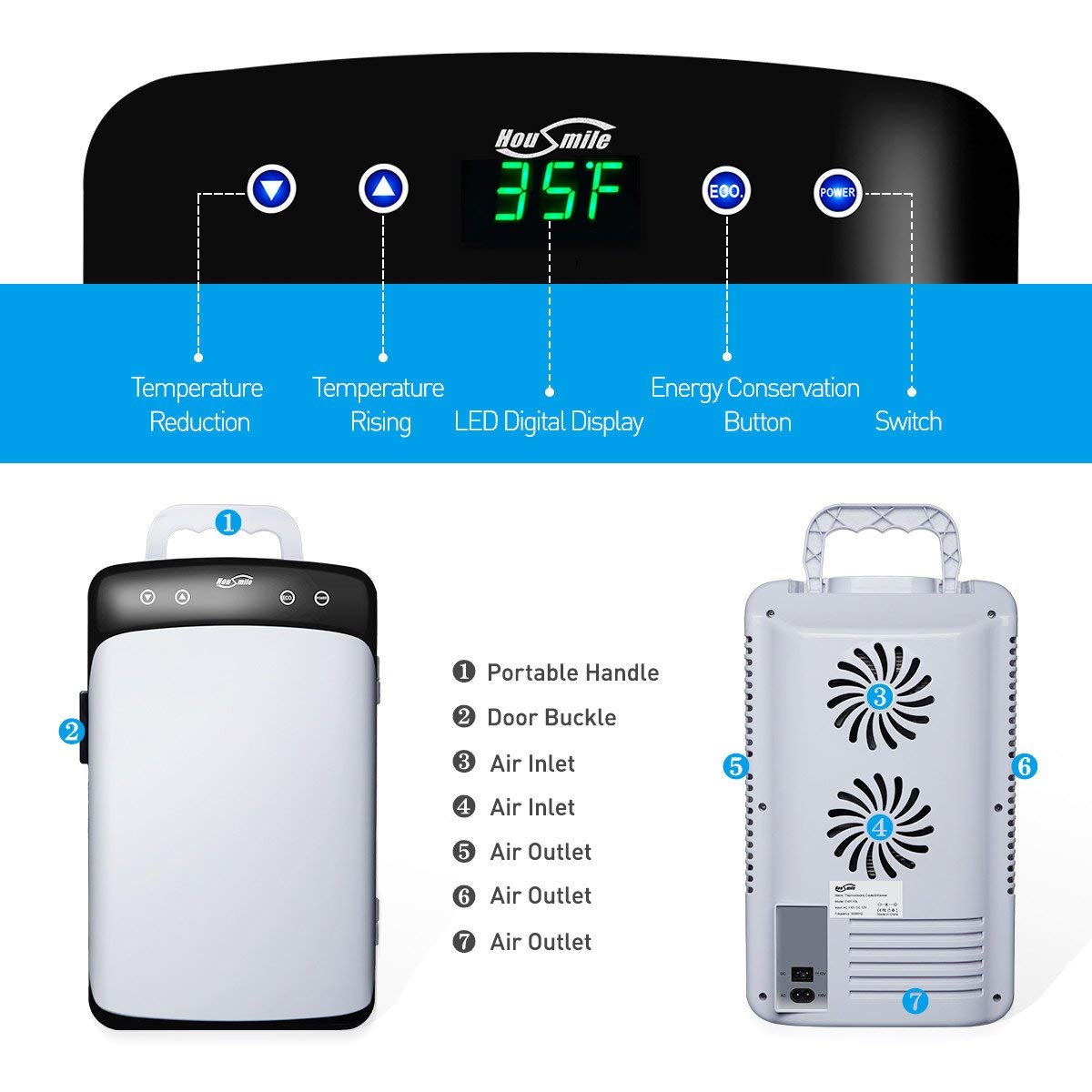 02Enjoy More Convenience
This Housmile thermo mini fridge is designed for both home use and outdoor use owing to the AC, DC connector as well as the car cigarette lighter connector design. Other than the connector type, it has a most portable size for you to carry for outdoor activities conveniently. It fits in your car trunk and backseat easily. This 10-liter large capacity car refrigerator is able to hold up to 15 soda cans. Such large capacity is made to be tall bottle friendly, perfect for various beverages and wines.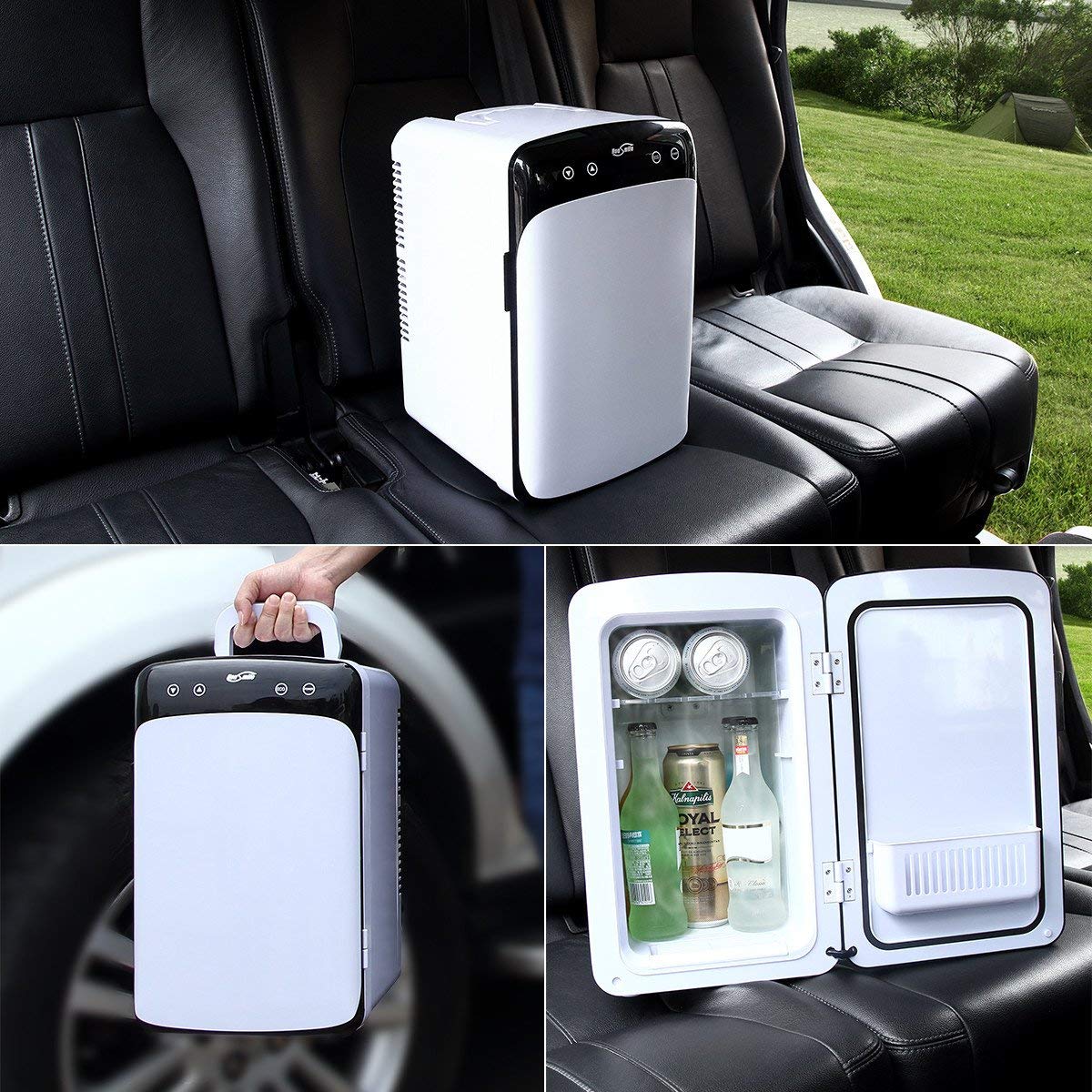 03Refrigerator Specification
Brand Name: Housmile
Model Number: HO-CW10UR
Color: White
Weight: 5.5 pounds
Dimensions: 9.2 x 10 x 14 inches
Energy Use: 455 kilowatt/hour
Capacity: 10 liters
Noise: 35dB
Efficiency: High Efficiency
Wattage: 36 watts
Connector Type: Car lighter & home outlet