Product Description
01Upgraded Housmile Robotic Vacuum Cleaner:
Housmile uses advanced Infrared Sensor and Drop-Sensing Technology to enable the vacuum cleaner to work wonderfully.
The upgraded 2nd version has smarter wheels to run more smoothly to avoid falls and other obstables while cleaning your house.
The Robotic vauum cleaner is powered by powerful high-capacity Li-ion battery which gives the cleaner over 1.5 hours' working time.
User-friendly Design: This Robotic vacuum cleaner can be controlled easily, simply by pressing a button.
Designed with side brushes, it can remove dust, debris and tiny dirt more effortlessly.
This upgraded Housmile vacuum cleaner comes with some useful accessories, including an AC power adapter, 4 side brushes, 1 screw driver, 4 screws.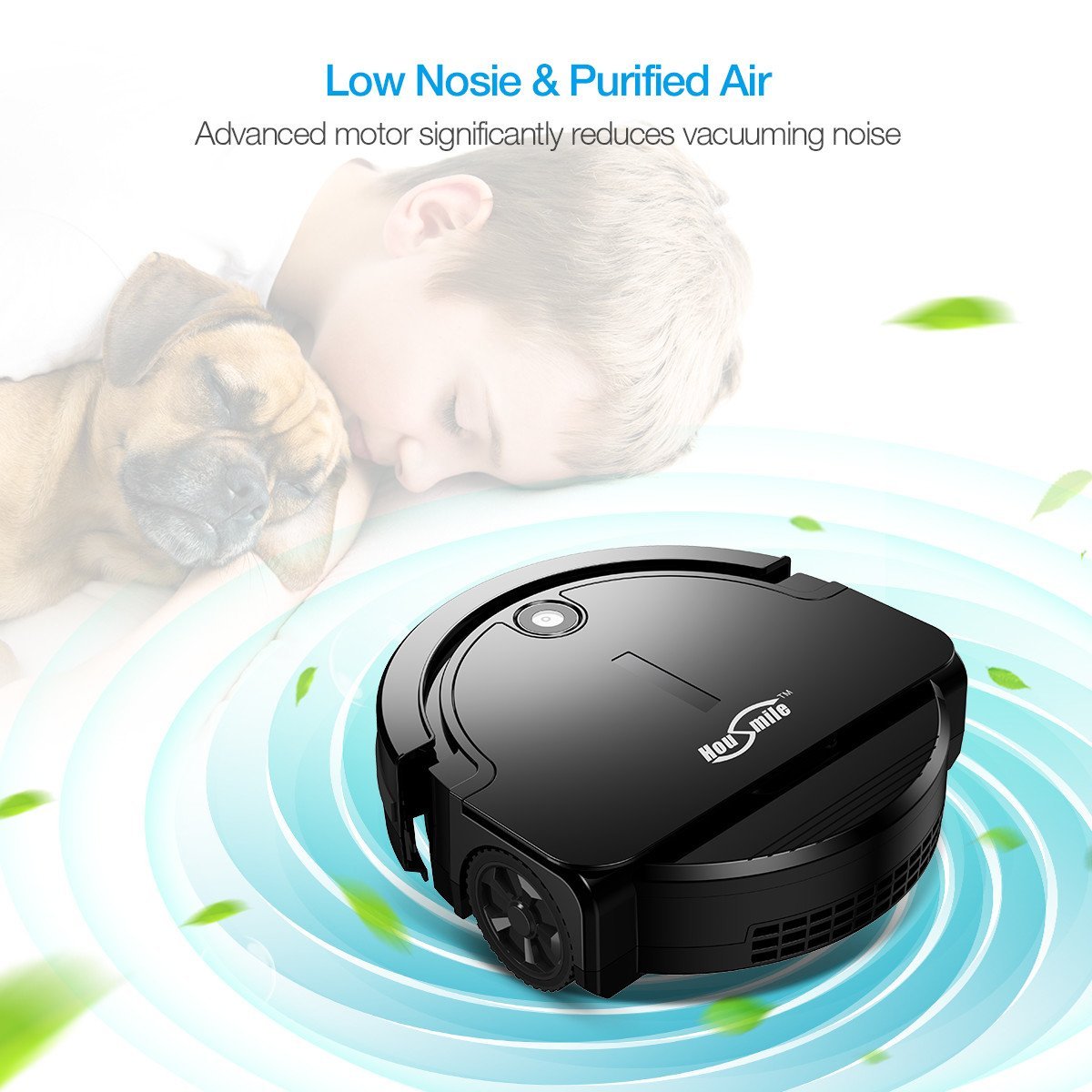 02Housmile Vacuum Cleaner for Home Use

This Robotic Vacuum Cleaner design derives from one of the top E-commerce retailers, Housmile, who has been in the research and development of stylish and useful household items for over 2 decades. Housmile, as always, would like to share the inspiring ideas of health, safety & conveniences with customers. We deal in a wide range of household items that will bring you a convenient life style. This Housmile Robotic Vacuum Cleaner is one of the latest and most typical models of our Robotic Vacuum Cleaner series that will make your day effortless and productive. Housmile Robotic Vacuum Cleaner with Drop-Sensing Technology and Advanced HEPA Filtration and Powerful Suction, is specially designed for Hard Floor and Low-pile Carpets.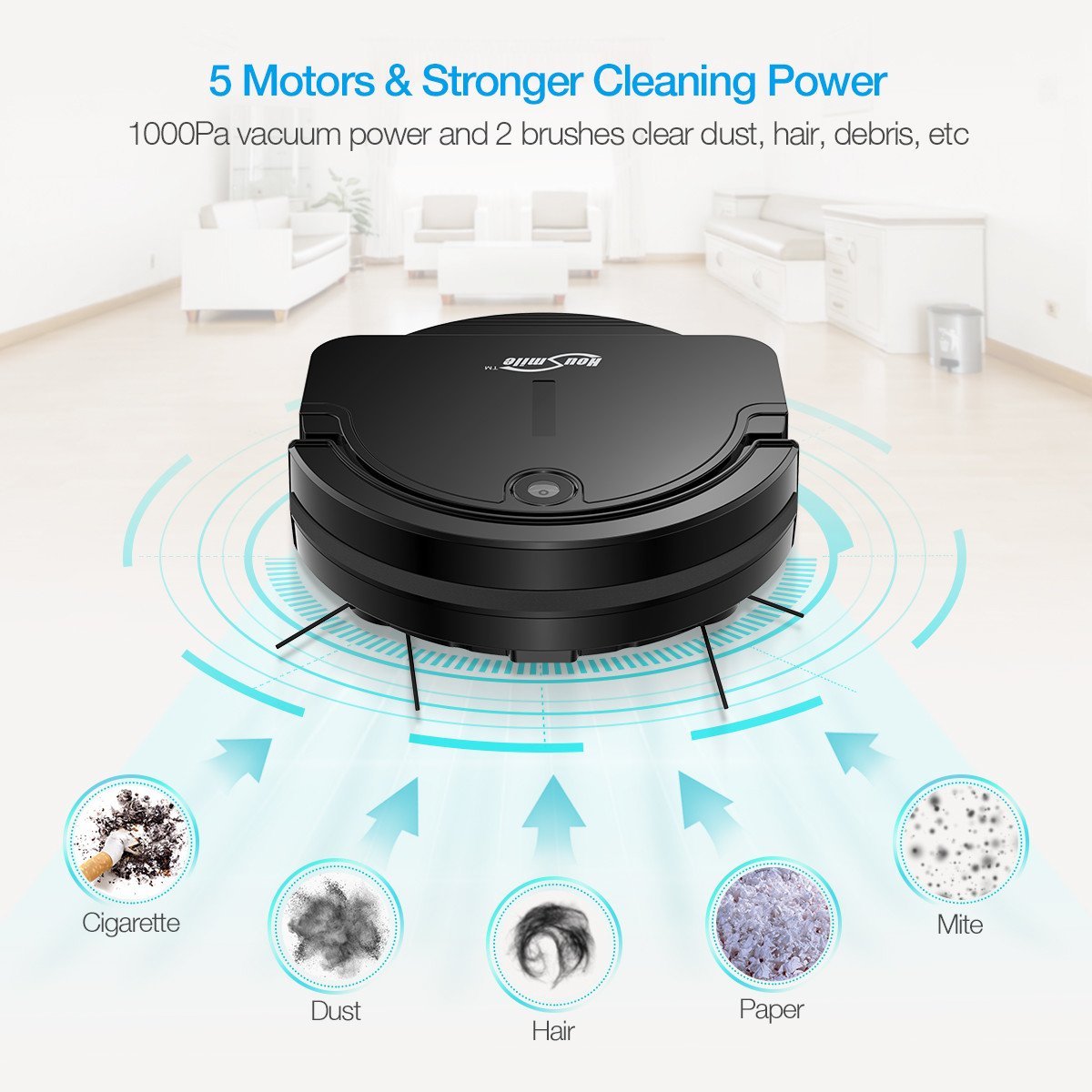 Specification:
Input Voltage: 110-240V
Model: 3071C
Frequency: AC 50/60Hz
Power Rating: 10W
Charging Time: 3-5 hours
Filter: Advanced Filtration
Package:
1× Housmile Robotic Vacuum Cleaner
1× User Manual
1× Apapter
4× Side Brush
4× Screw
1× Screwdriver
Warranty Policy:
Free Exchange against man-made damage from date of purchase & 30 days' refund unconditionally for every purchase from Housmile;Professional technical support, efficient and timely satisfactory customer service around the clock.