Product Description
IH Electric Pressure Rice Cooker, Induction Heating System
01Housmile IH Pressure Cooker:
Advanced Technologies: This electric pressure rice cooker uses advanced IH(Induction Heating) and Microprocessor technologies to manage cooking for best results.
19 Smart Programs: This pressure cooker allows you to enjoy cooking a great variety of food with specific programs.
User-friendly Touch Screen: The touchscreen has highly sensitive touch for you to set your cooking mode and control details.
Stainless Steel Inner Lid: This well-made inner lid for the 5-quart capacity cooker is easily detachable and easy to clean.
Three-Dimensional Heating: The rice cook lets you enjoy even heating from bottom, side and lid, with healthy cooking options for germinated brown rice, GABA brown rice etc.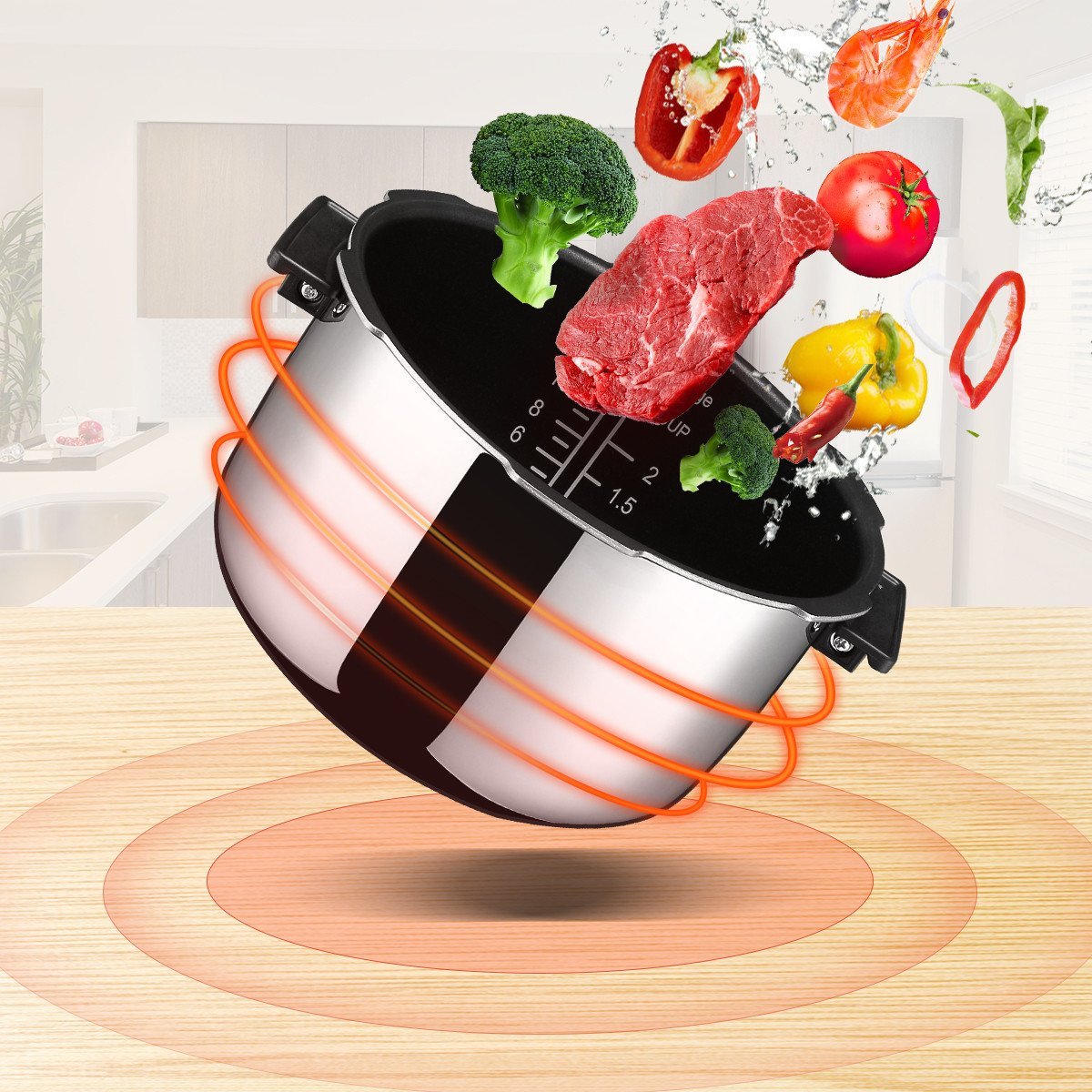 02Accessories and Warranty:
The advanced electric pressure rice cooker comes with a few most useful accessories, including ladle, measure cup, rice scoop, cookbook and user manual. This Housmile IH pressure cooker has a worry-free 12 months warranty.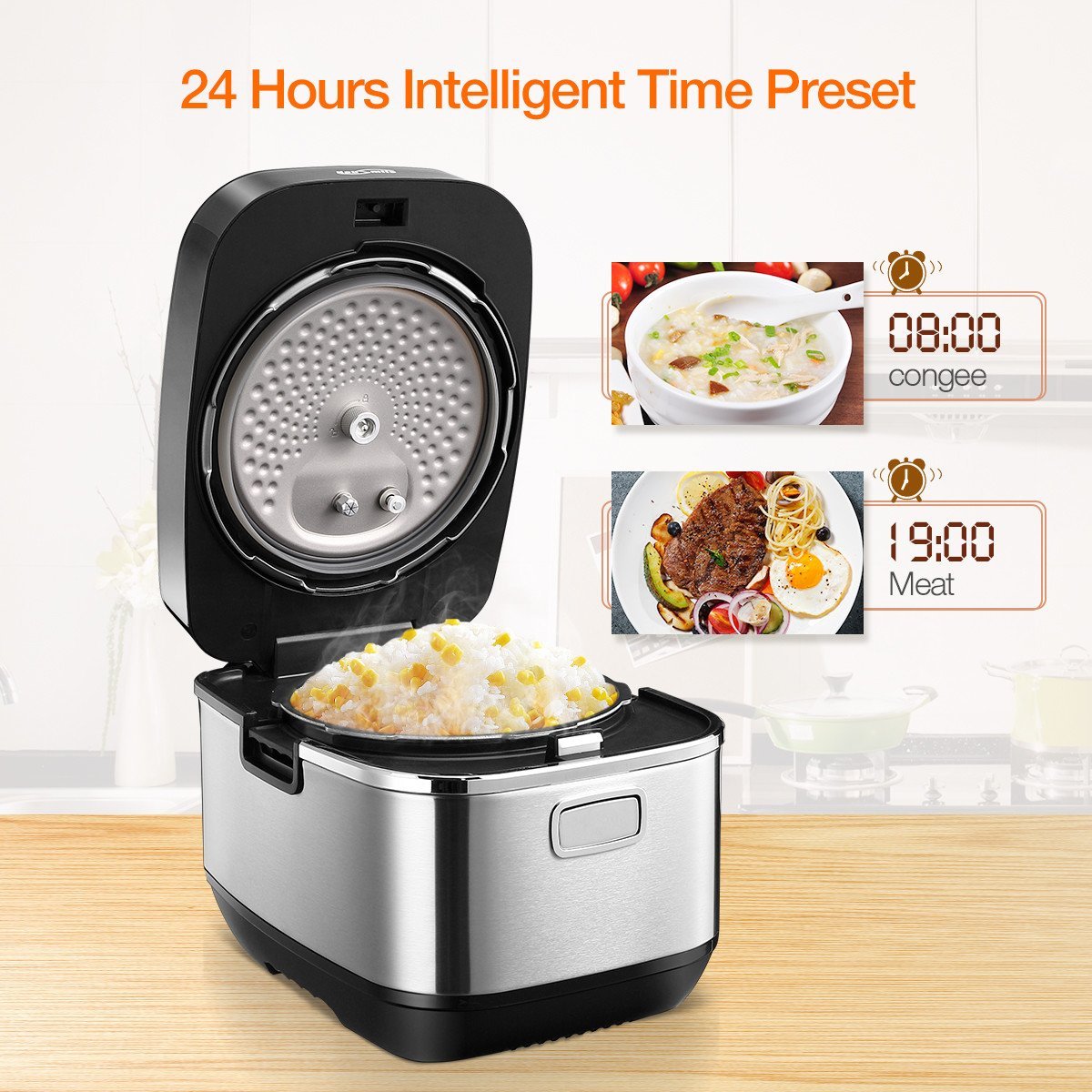 03Specification:
Brand: Housmile
Capacity: 5 quarts
Cooking Programs: 19 smart programs
Lid Material: Stainless steel
Control: LCD touchscreen control panel
Product Dimensions: 11.6 x 10 x 10 inches
Item Weight: 18 pounds