Product Description
01Flameless LED Candles:
Housmile LED Candle Light
Housmile LED candle lights includes 3 packs, 4 inches, 5 inches and 6 inches LED pillar candles(each has 3.25 inches diameter).

The LED candles have a user-friendly on/off switch button and also a remote controller for easy operation.
These LED candle lights are made up of most reliable LED electronic components and safe paraffin.
You can rest assured with these eco-friendly 100% safe LED flameless candles.
You can have a romantic atmosphere without smoke, hot wax or any risk of fire danger.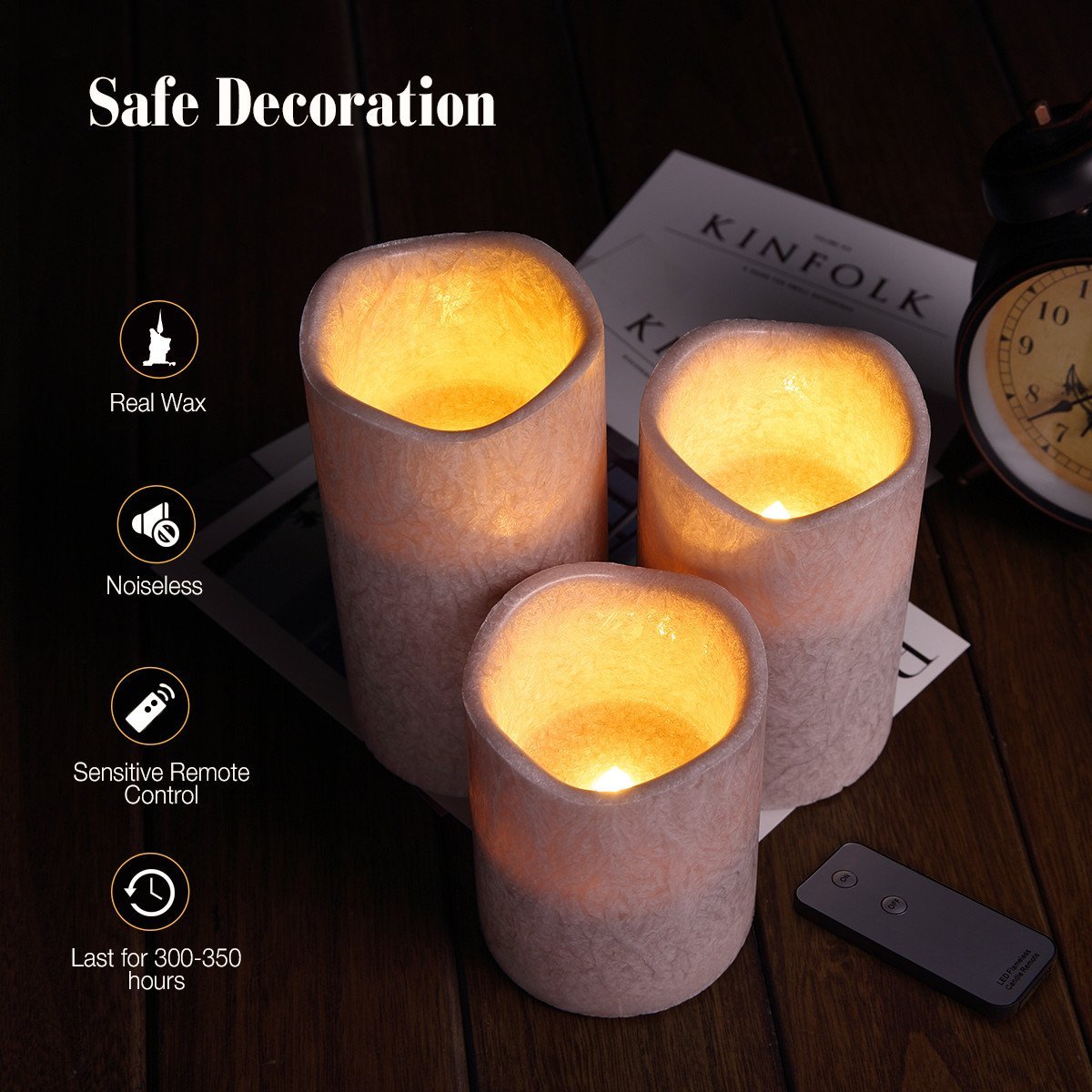 02Environmentally Friendly LED Candles:
These LED candles are designed to be quick-release and user-friendly. You can use these candles for your dinner table, parties, wedding or simply home decorations. Housmile LED candle lights have long lifespan, up to 10000 hours.
Warranty Policy:
Free Exchange against man-made damage from date of purchase & 30 days' refund unconditionally for every purchase from Housmile; Professional technical support, efficient and timely customer service around the clock.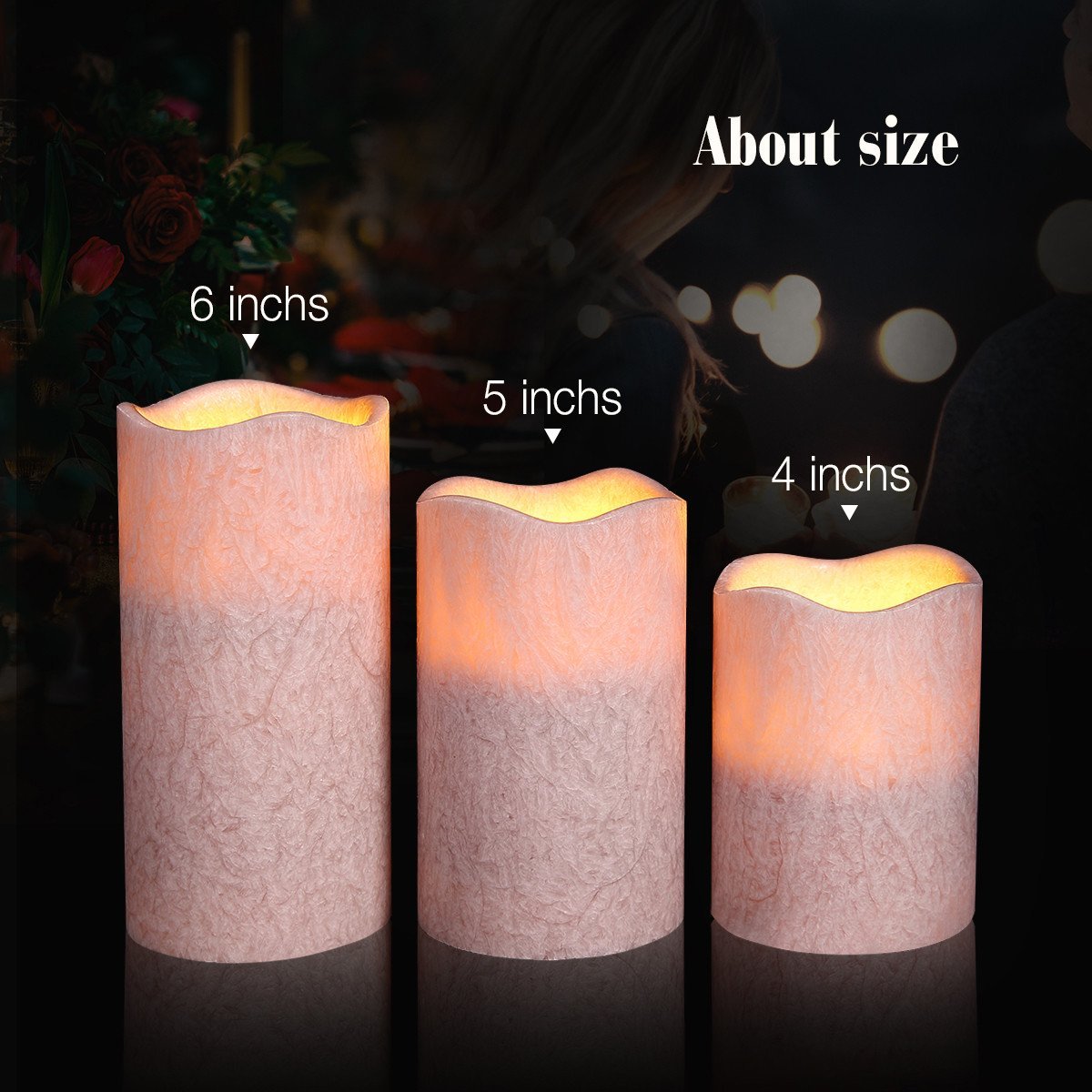 Specification:
Brand: Housmile
Part Number: LED-055WE
Materials: Paraffin + LED electronic components
Battery: 3 AAA batteries
Color: Ivory White
Size: 3.15 * 4 inches, 3.15 * 5inches, 3.15 * 6 inches
Item Weight: 13.22 pounds
Function: Decoration, Lighting