Product Description
01Outstanding Features:
Multiple Cleaning Tasks: it can clean your bathroom, kitchen etc. This long handle power scrubber comes with 3 brushes to get rid of grime and stains from a variety of household surfaces.
User-friendly Design: The scrubber has an ergonomic design, especially on the rubber handle. The handble makes it easy to hold in hand to clean your household items.
Safe Scrubber: The water-proof seal design makes it safe to operate in wet conditions such as showers, tubs, sinks, etc.
Rechargeable Battery: This power spin scrubber comes with a high capacity rechargeable battery. The cordless electric scrubber meets the standard of CE, ROHS, PSE and FCC certifications.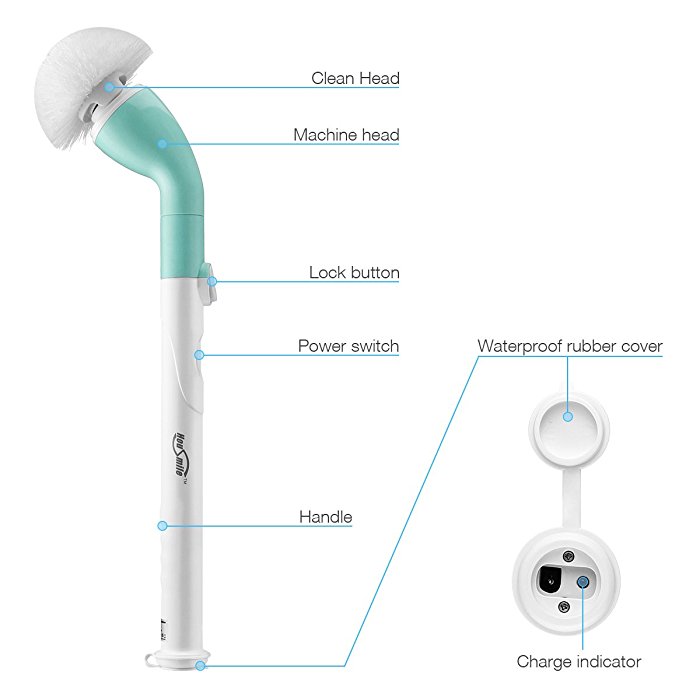 02Tub and Tile Multi-Purpose Cordless Power Scrubber
Housmile has rich experience in the research and development of stylish and useful household items with advanced high technologies and inspiring ideas to improve customers' life quality. This Housmile hand-hend multi-purpose scrubber is one of hte lastest and most typical models of Housmile's multi-purpose scrubber series that will make your day effortless and more productive.
Advanced Cleaning Tool for Your Household
The Housmile electric spin scrubber can effectively clean your house, for all kinds of furniture and areas. It works greatly for tile, marble, bathroom, floor, the bath tub, sink, shower stall etc. It can also be used for cleaning kitchenware, cabinet, barbecure grill etc.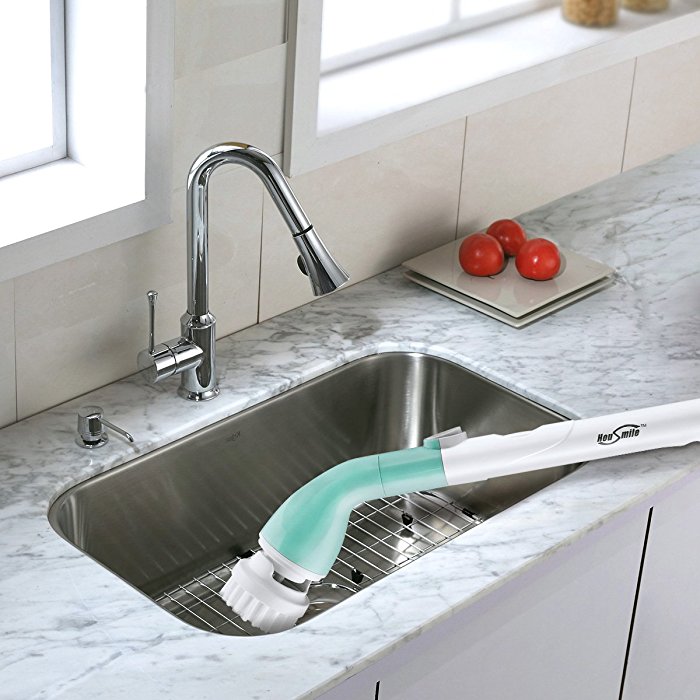 Specification:
Battery Capacity: 1300mAh
Model: YJ-3008
Color: White
Voltage: AC120V, 60Hz
Power Rating: 3.6W
1× Housmile Electric Spin Scrubber
1× User manual
1× AC adapter
3× Brush heads
1× Extension pole
Warranty Policy: Free Exchange against man-made damage from date of purchase & 30 days' refund unconditionally for every purchase from Housmile;Professional technical support, efficient and timely satisfactory customer service around the clock.