Product Description
Power Polisher 5-Inch Random Orbit Waxer/Polisher, Car Buffer with 6 Bonnets
01Multipurpose Power Polisher:
This Housmile power polisher has a dual disc design to wax and polish your car with great efficiency.
The power waxer and polisher is built with a 13.12 feet long power cord that makes polishing much easier.
The power polisher also works as a floor cleaner. It comes with the rod, handle, dust cloth, wax cloth and other accessories to clean the floor.
The waxer and polisher works smoothly with easy operation.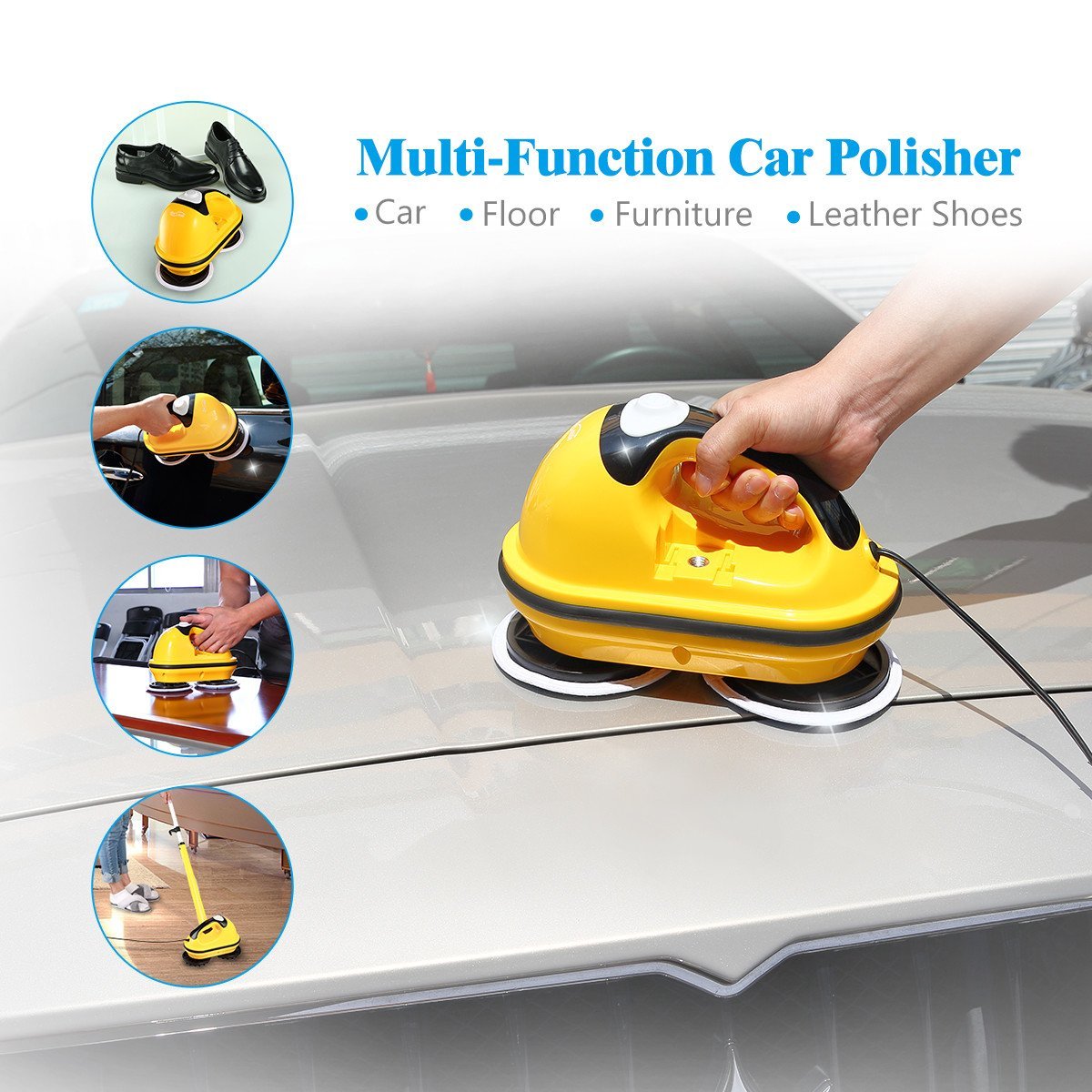 02High Performance Automatic Electric Waxer & Polisher:
With this power polisher, you can clean your floor at home and in office, wash and wax your car, polish your vehicles and boats etc. The electric waxer and polisher works with great noise cancellation. The pure copper motor and the dual disc design makes the electric polisher work with great efficiency. Besides, it comes with a few accessories for more cleaning purposes, including 2 turnplates, 2 brushes, 2 pcs of polishing cloth, 2 pcs of dust cloth, 2 pcs of waxing cloth, 2 screws and 2 metal clips.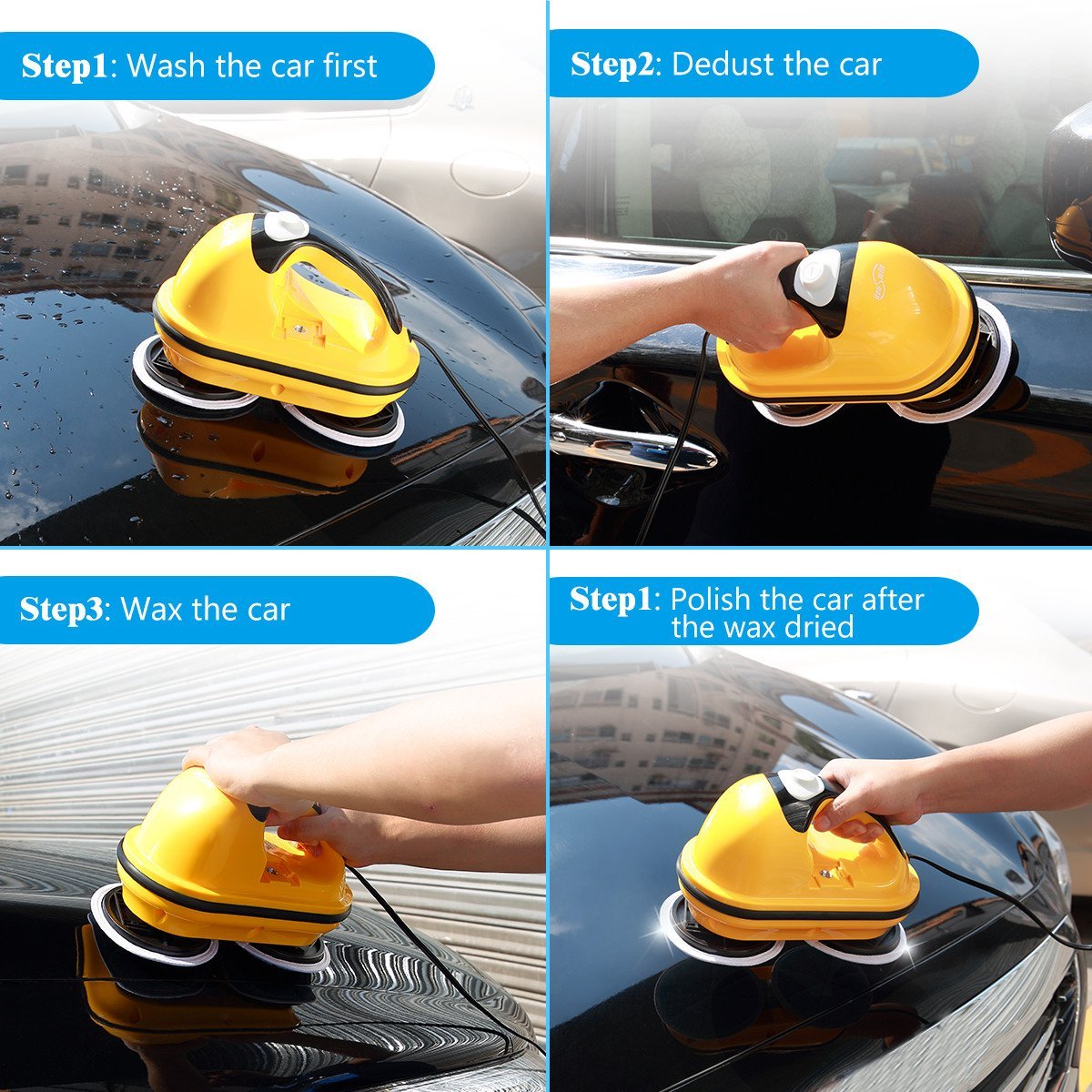 03Specification:
Voltage: 120V/60Hz
Power Rating: 40W
Cord Length: 13.12 feet (4 meters)
Size: 10 * 5 * 42.5 inches
Weight: 4.85 lbs
Rotating Speed: 350 RPM
Accesseries:
Stiff brush(2 packs), dust cloth(2 packs),
waxing cloth(2 packs), polishing cloth(2 packs),
turnplate(2 packs), metal clip(2 packs)