Product Description
01Outstanding Features:
3 BBQ Tongs Set: Housmile Barbecue Tongs Set comes in 3 different sizes for your different need.
Premium Quality: These barbecue tongs are made of 100% food grade soft non-slip silicon and robust stainless steel for reliability and durability.
Easy to Clean: The tongs are well-made to be extremely compact and neat. It's easy to clean and maintain the finely finished surface.
Special Locking Deisgn: Thanks to the unique Pull-Ring design, you can air-dry and store the tongs set conveniently.
100% Guarantee: Housmile offers customers 30 days money back policy for these BBQ tongs.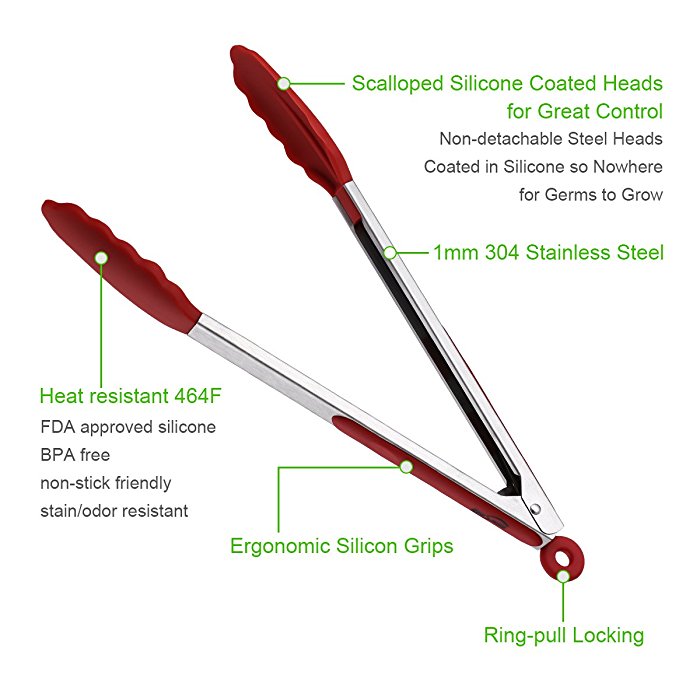 02Housmile Stainless Steel Barbecue Tongs Set
This Housmile barbecue tongs set is a new type of highly safe, hygienic and harmless product for your barbecue parties, kitchen or outings. The tongs are made of 1mm 304 stainless steel and odorless silicon gel for great safety and durability. The barbecue tongs set comes in 3 different sizes for your different need.
Warm Tips:
1. Please keep the BBQ tongs away from fire to avoid burning.
2. Please store the tongs in a cool, dry place when they are not in use.
Package:
3 BBQ Tongs of Different Sizes
1 Housmile Thank You Card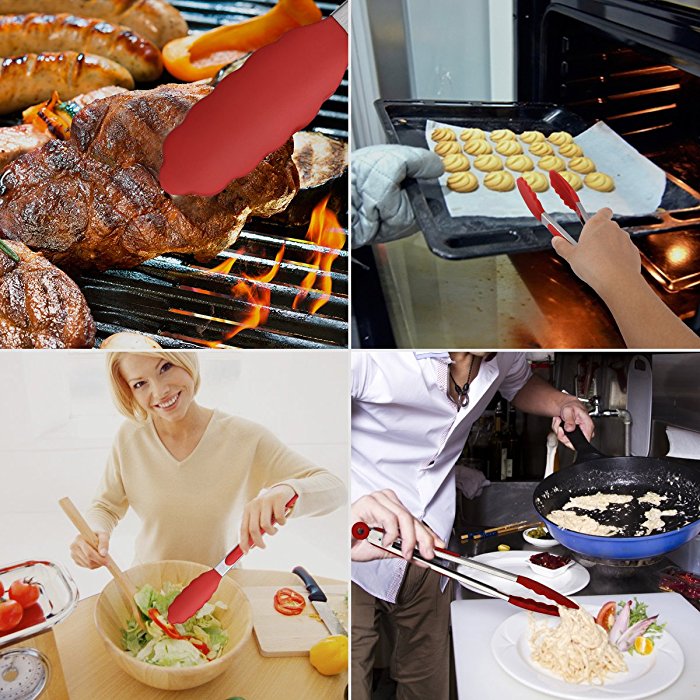 Specification:
Brand Name: Housmile
Item Quantity: 3
Dimensions: 12 inches, 9 inches, 7 inches
Material: Stainless Steel & Silicon
Working Temperature: 450F
Color: Red
Warranty Policy:
Free Exchange against man-made damage from date of purchase & 30 days' refund unconditionally for every purchase from Housmile;Professional technical support, efficient and timely satisfactory customer service around the clock.