Product Description
HEPA Filter Housmile Anti-Dust Mites UV Vacuum Cleaner For Bed Bugs , Mattress Vacuum Cleaner With UV Light
01Vacuum Cleaner for Dust Mites:
Best Dust Mite Cleaner: This vacuum cleaner uses advanced ultraviolet technology to get rid of nasty dust mites effortlessly.
Powerful Suction: The UV vacuum cleaner uses strong suction, up to 12KPa, to eliminate dust mites, bacteria, virus, pollen etc.
Advanced UV Technology: The cleaner uses 253.7nm UV Tube sterilization for high efficiency of killing mites.
HEPA Filtration: HEPA filtration is able to capture up to 99.97% of particles as small as 0.3 microns.
User-friendly Cleaner for Fresh Air: It's easy to use this vacuum cleaner. It has a telescopic handle for easy operation.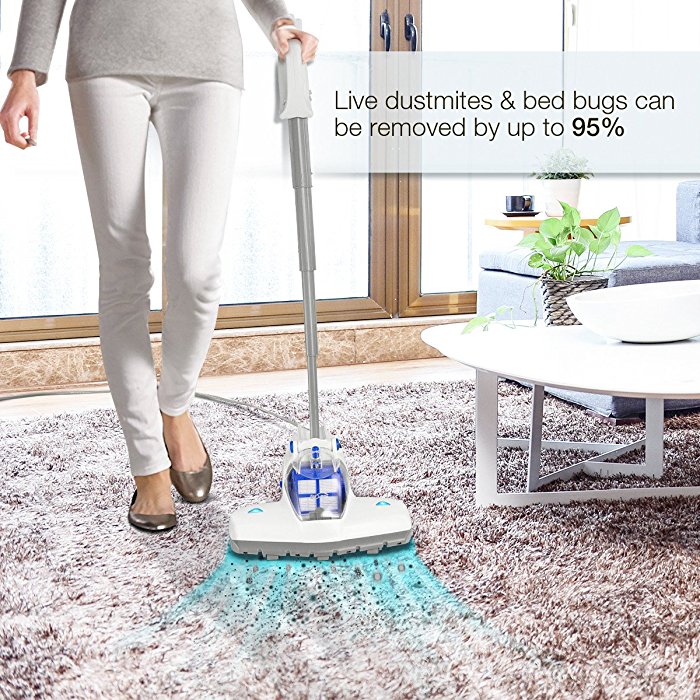 02Advanced UV-C Technology
This Housmile UV vacuum cleaner for home use is capable of eliminating dust mites, virus, bacteria in mattresses, pillows, rugs, floors, and other furniture. It uses advanced UV-C technology to suck the small dirt, dust, mites and particles thoroughly. UV-C is a short-wave ultraviolet light which is invisible and harmless to the naked eye.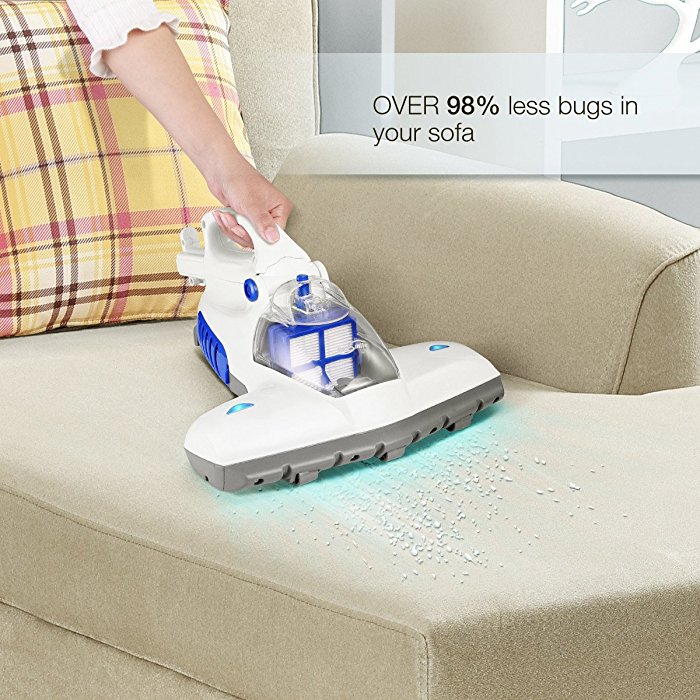 03Vacuum Cleaner Specification:
Voltage: 120V
Frequency: 60Hz
Power Rating: 400W
Suction Strength: 12KPa
Product Dimensions:12.3 x 14 x 7 inches
Item Weight:3.25 pounds
Handle Length: 35 inches
Power Cord Lenght: 15.2 feet