Product Description
Housmile Instant Read Digital Food Cooking Thermometer , Electronic Meat Thermometer for BBQ
01Outstanding Features:
This digital cooking food probe meat thermometer is one of the most advanced electronic cooking utensils.
This thermometer has wide temperature range: -58℉ to 572℉(-50-300℃), with ± 0.1℉ tolerance(between -4F to 392F).
This thermometer lets you read instant temperature so that you can control and optimize your cooking.
With a detailed meat temperature chart, it's ideal for grilling barbecue, turkey, meat, fish, steak, chicken, beef, lamb etc.
The device has a 11-cm-long foldable stainless probe. Insert the probe into your food and you'll be able to read the instant temperature.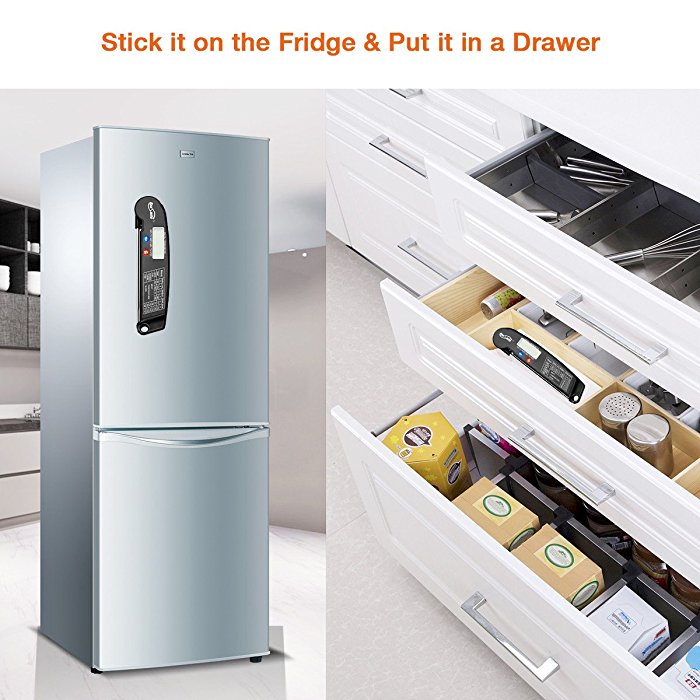 02Product Specification
Measuring Range: -50℃ – 300℃(-58℉-572℉)
Display Resolution: ±0.1
Measuring Accuracy: ±1 degree at temperature from -20℃-200℃(-4℉-392℉) and ±2 degree at other temperature range
Product Dimensions: 10 x 1.2 x 0.6 inches
Item Weight: 1.28 ounces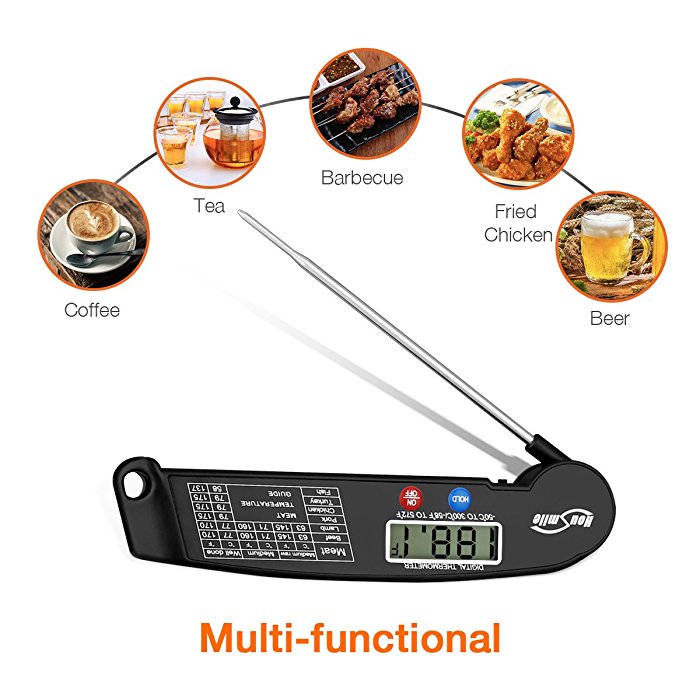 03Package:

1 x Housmile Digital Food Cooking Thermometer
1 x AAA 1.5V Battery
Warranty Policy:
Free Exchange against man-made damage from date of purchase & 30 days' refund unconditionally for every purchase from Housmile;Professional technical support, efficient and timely satisfactory customer service around the clock.