Product Description
01Smart Motion Light:
Battery Operated Motion Sensor Cupboard Lights Automatic Turn On / Off
This motion sensing LED light will automatically turn on when it detects motion within 10 feet.
The motion LED light will also turn on automatically when it detects the dark evening.
It will turn off when it doesn't sense motion for 15 seconds to save energy.
The sensing LED light is a rechargeable USB LED light for convenient use.
The motion light is designed to be easy to mount on most surfaces with 3M adhesive.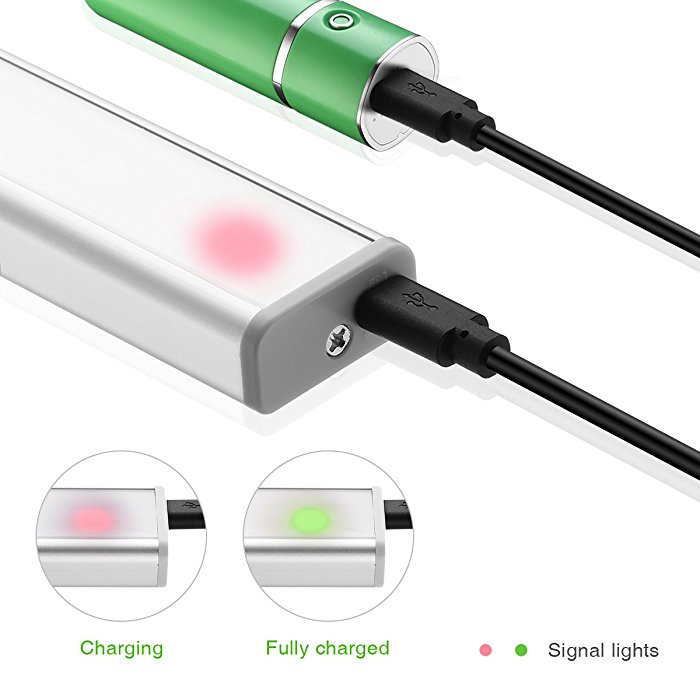 02Impressive Brightness
The LED light is made of 10 small LED bulbs which all together provide super bright light, up to 25 luminous brightness. The 110 degrees sensor range enables the light to cover a big area for lighting. The durable LED bulbs feature great longevity, up to 80,000 hours' service time.
User-friendly LED Light
This motion sensing light is easy to install and use. You can use 3M adhesive to mount the LED light on walls, desk, table, trees, window or just some surfaces you like. The motion sensor is strong and intelligent. It can detect motion and turn off automatically. When motion is gone, the light will turn off. It's also a dusk to dawn LED light. It will be on when it senses the dark.
USB-Powered LED Light
This LED motion light has a USB port design. You can charge the LED light fully with the included USB cable. A USB LED light is more convenient as you don't have to worry about buying replacement batteries again and again.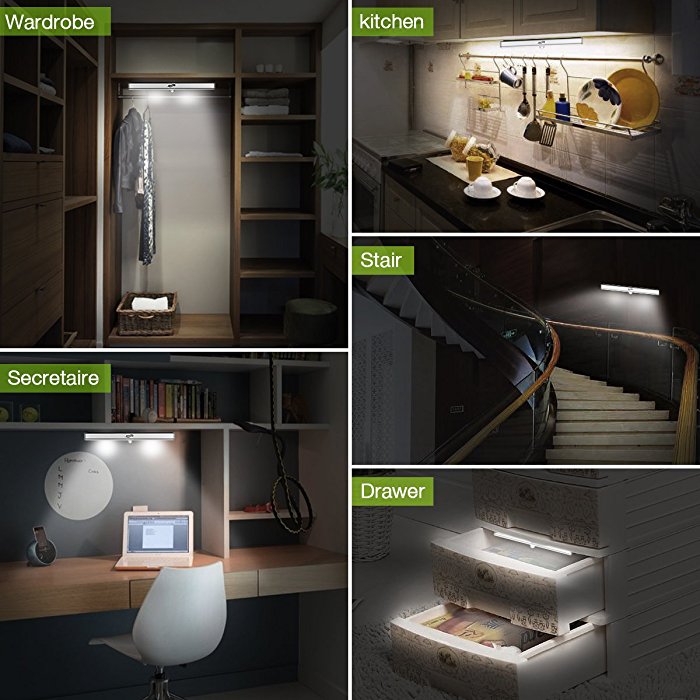 Specification:
Voltage: 6V
Sensing Distance: 10 feet
Luminous Flux: 23-25LM
Delay Time: 15S
Material: Aluminum + ABS
Color Temperature: 12000K (cool white)
Package:
1 * Battery operated motion sensor cupboard lights
1 * USB cable
1 * User manual
1 * Thanks card
Warranty Policy: Free Exchange against man-made damage from date of purchase & 30 days' refund unconditionally for every purchase from Housmile; Professional technical support, efficient and timely satisfactory customer service around the clock.