Product Description
01Key Features:
Big Capacity for More Pleasure: It boasts a 3.7-Quart capacity to hold your flour-coated fries, chicken wings, cupcakes and other food that you want, treat your family and friends with a taste-satisfied crisp and fried foods even without deep frying them.
At-a-glance LED touch Panel: Choose the frying time and suitable temperature based on your foods and the meal is ready in at most 30 minutes, a quite simple way to operate and start your journey to delicious food.
Dishwasher Safe: All removable parts of the hot air cooker are dishwasher safe. If you don't have a dishwasher, just soak it and rub it with a cleaning sponge and these little items will remove all the bits and pieces of food that might be stuck on the baskets.
Safe Operation: The home hot air fryers is made with safety features. Comes with auto shut down feature, it automatically stops when cooking is completed. Thus, greatly reducing the risk of machine over-heating and food burnt. Also, closed cooking system ensures a splatter-free cooking experience, you are guaranteed with no risk of getting scalded by hot oil.
Certificated Product: Housmile Air Fryer is certified by ETL, which means that it meet most of widely-accepted product safety standards.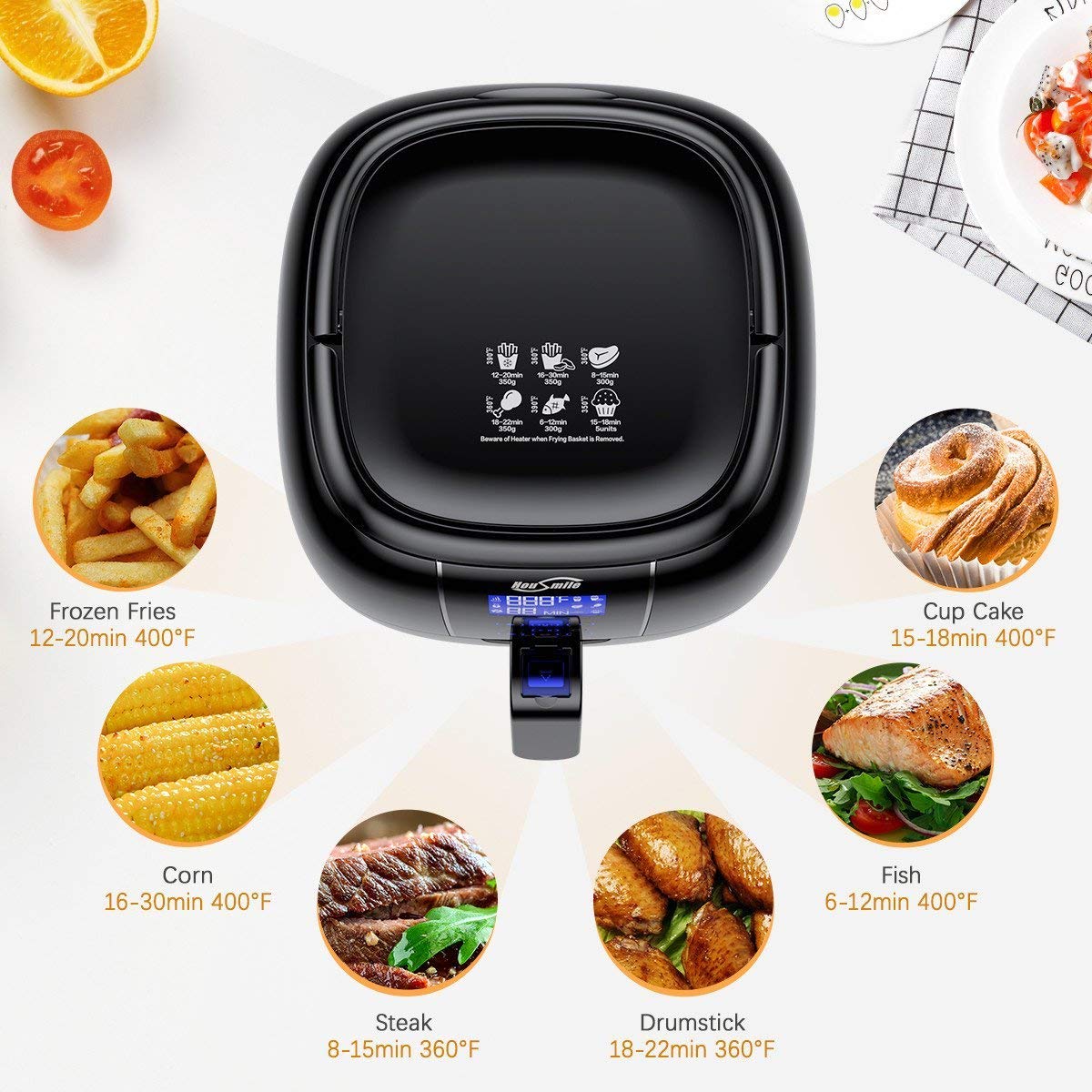 02Advantages of Air Fryer
A healthy, guilt-free way to enjoy your favorite fried foods, In comparison to other fryers.
Air-frying requires just a tablespoon of oil to achieve a similar taste and texture to deep-fried foods instead of completely submerging the food in oil, it's difficult for you to quit favorite fried foods, a less-fat diet will be achieved with a air fryer!
Functional Air Fryer:
Housmile air fryers is designed to specifically function help lower the fat content of popular foods like french fries, chicken wings, empanadas and fish sticks. A top handle allows for a quick and easy maneuverability in your kitchen, it includes 6 preset programs, which is applied for fries, chicken, shrimp, meat, and more. Speaking of temperature, the fryer can circulate air at between 140 and 400 degrees.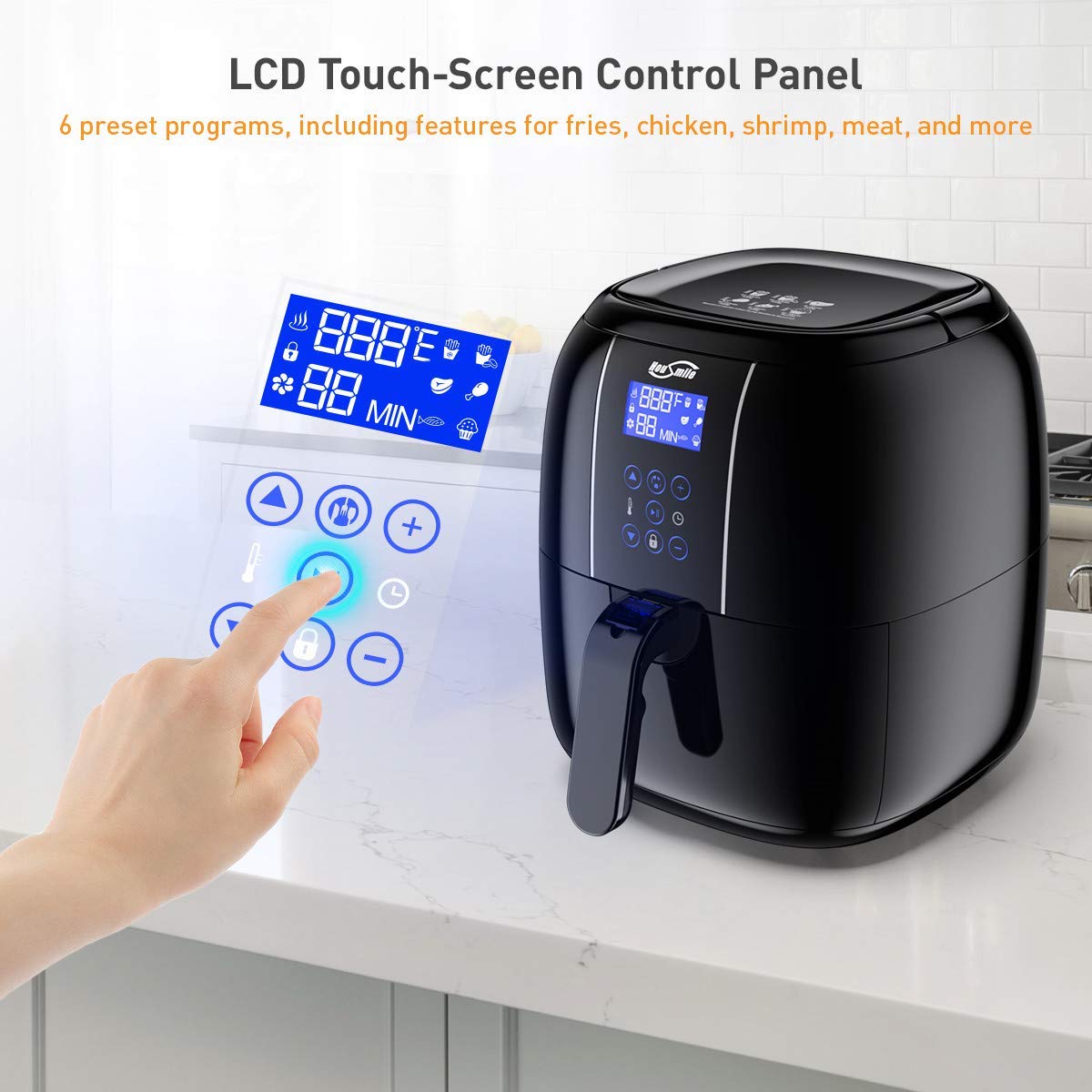 03

Product Specification

Material: Stainless steel
Certification: ETL, CE, CB, FCC
Time Range: ≤60 mins
Temperature Range: 140 ºF -400 ºF
Capacity: 3.7qt
Product size: 14 x 11 x 13 inches
Net Weight: 13.45 Pounds
04

What's in the box
1x Housmile Air Frier
1x User Manual
1x Feedback Card
 Warranty Policy:
Free Exchange against man-made damage from date of purchase & 30 days' refund unconditionally for every purchase from Housmile;Professional technical support, efficient and timely satisfactory customer service around the clock.